Welcome!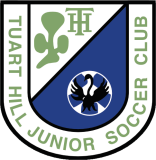 TuartHillJuniorsc.com.au is the online home for the Tuart Hill Junior Soccer Club and the Tuart Hill Northern Roos.
Originally known as Tuart Hill Sport United the club has grown into a large family community known as Tuart Hill Junior Soccer Club.
The club promotes the importance of team approach, player and parental involvement and the value of our many volunteers.
Currently, the club have Miniroo teams (ages 4 to 12 years),  Junior teams (ages 13-16 years) and our Youth (ages 17-18 years). Our Metropolitan Northern Roos team is for players 19 years and older. We also have our Equal Footingball teams, soccer for children with disabilities (ages 11-18 years) and adults 19 years and over.
We offer and provide to all our coaches and team managers the latest coaching and sports injury awareness courses, to enable a safe and learning environment for all our players.
---
Latest News:
All News Items